Ultimate Baking Bootcamp
Learn the essential baking methods that will ensure you have amazing results every time in the kitchen!
Let's Take Your Baking To The Next Level.
If you think baking is too difficult, or you don't have the skills or the confidence to bake then friend you are in the right place.
You dream of baking cupcakes for your next family birthday party and getting rave reviews, and seeing your friends and family's faces light up.
You have pinned so many desserts on Pinterest that you don't have the confidence to try. Or maybe you have and it was a complete flop.
You are tired of relying on using boxed mixes from the grocery store or buying your dessert at the local bakery.
But I believe things can be different for you.
Because I believe baking doesn't have to be difficult.
And I believe you really can bake delicious desserts that will leave your friends and family speechless.
You don't need another recipe. That's what Pinterest is for. I believe you need the tips, tricks, and techniques so you can start baking with confidence.
Imagine the next time you break out your mixing bowls, you have the confidence to tackle a new dessert or recipe.
Whatever the dessert you will have the confidence they will come out just as you intended- perfect and delicious.
And now imagine, the next family get together, the smiles that spread across their faces when they take their first bite.
Imagine 100% success when baking.
I believe that's possible for you.
And that's what you will learn in The Baking Bootcamp! The Baking Bootcamp is all about learning the different mixing methods, the science behind the ingredients, and then applying that new found knowledge to the recipes.
Your Instructor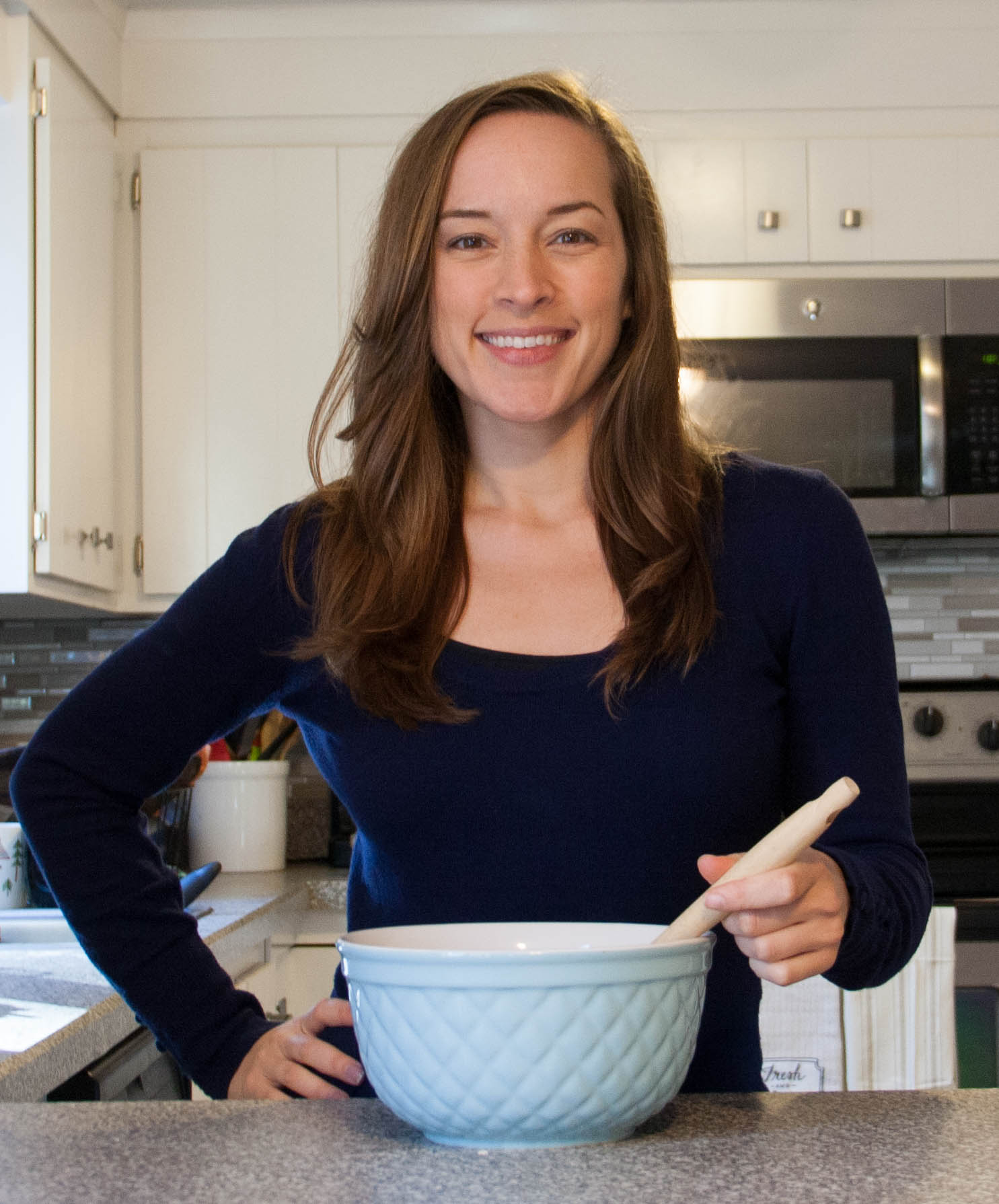 Hi everyone! My name is Heather, and I am the creator behind the blog, Boston Girl Bakes. Baking is my passion. Dare I say obsession? I want everyone to experience the joy when you bake a dessert from scratch, and watch your friends and family's face light up when they take a bite.
Baking is a science. An art. A skill that I believe anyone can master. But I know that many find baking intimidating. So I want to show you just how easy it can be. And I want to share my tips and tricks with you, so you can be successful in the kitchen every time!
I am a complete self-taught baker. I have never attended culinary school. I am not a pastry chef (don't I wish!). So that is why I know that if I can learn how to do it. So can anyone else. And what made me a better baker over the years, was learning the techniques and science behind the recipes. That is why I created The Baking Bootcamp! Because, I don't want you just tackle another recipe. I want you to learn how to master a mixing method and understand what's really happening when you mix those ingredients together. Because I know it is what is going to help make you a better baker in the end.
Course Curriculum
Introduction
Available in days
days after you enroll
Week 1: Getting Ready To Bake
Available in days
days after you enroll
Week 2: The Blended Method
Available in days
days after you enroll
Frequently Asked Questions
When does the course start and finish?
It starts as you soon as click buy! You can devour this course (yes pun intended) all at once. Or take it one lesson at a time, one week at a time and finish when it's convenient for you. And don't worry you will have lifetime access to the course. How awesome is that?
How long do I have access to the course?
How does lifetime access sound? After enrolling, you have unlimited access to this course for as long as you like - across any and all devices you own.
What if I am unhappy with the course?
We would never want you to be unhappy! If you are have given the course a try and are unsatisfied you can ask for a refund 14 days after the course has begun.
Is this class for me?
If you are brand new to baking, or have been baking a while but still not getting the results you want in the kitchen then this class if definitely for you! This class is designed to help you grow your skills as a baker so you can have the confidence to create stunning desserts and homemade treats for your family and friends. If you consider yourself an advanced baker then this class would not be very beneficial to you. I just want to be super transparent so you know if this class is the right fit!
What Will I Learn In This Class?
This class is designed so that each week you will learn a new mixing method and the science behind an ingredient. I will also show you how to make a recipe using that method. The mixing methods we will cover: blended, muffin, biscuit, creaming, straight dough, and egg foam. You will also learn the function of common ingredients in baking such as: flour, eggs, sugar, and more! You can check out the entire course curriculum above.
How will this class be presented?
This will be a 100% online class. You will also get access to a private Facebook group where you can ask questions, get help, and share your baked creations!
How long do I have to complete each lesson?
You can take this class at your own pace. My suggestion each week dive into a new lesson. Watch the videos and then try out your knowledge in the kitchen with one of the lesson's homework assignment! Baking is meant to be fun and that's what I want this course to be as well. Even though it's named baking bootcamp, don't be scared. Yes, we're going to be learning lots but it all ends with sugar. How bad can that be?
What If I Have Questions During The Class?
I totally get it. You are learning brand new things here! So I created a private Facebook group for you so you can get the help you need each week. And show off the brand new things you made!